Our Mission
To use technology to help businesses improve the way they work.
Our Vision
To give you more time to spend on what matters most.
RooksDM is a technology consulting firm committed to increasing efficiency, optimizing costs, and facilitating scalability for businesses in the professional services industries.
As Microsoft Partners and Microsoft Power Platform experts, we provide strategic advising, solutions, and support by automating processes, customizing technology, facilitating migrations from legacy systems, and integrating applications using advanced API techniques.
Our Story
How We Got Started
Daleele and Levbert first crossed paths in 2013 at a Fidelity Investments training program. Daleele was on track to becoming an expert systems analyst, while Levbert dug deeper into software engineering. Their passion for technology and Daleele's insider knowledge of the local area led them to become great friends.  
In 2014, Daleele and Levbert began working together on building custom websites for family and friends. This marked the beginning of Rooks Digital Marketing.  As their business grew, so did their service offerings.  While they started in digital marketing, their passion and expertise in technology led them into deep, meaningful conversations with business owners. The team quickly realized that they really enjoyed helping people find the right technology solutions, not just digital marketing.
This was the turning point where Rooks Digital Marketing became RooksDM. 
In the Amharic language, the word Rooks means "to go far", which was always the mission of the organization.  As first-generation Americans from Ethiopia and Haiti, Daleele and Levbert have always cherished their roots. They were raised to help others where they can and have always strived to make a difference moving forward.
Leadership Team
Guiding You Forward
Daleele Alison
CEO
I lead a team that works with clients to identify, develop, and implement technology solutions that expedite growth by saving time and becoming more efficient. 
Because of my diverse experience, I can communicate with tech teams and CEOs alike. You'll never have to leave a conversation scratching your head and trying to translate tech-babble to determine exactly what it is that my team is doing for you.
I thrive when I'm learning something new. I love to travel and get out of my comfort zone, meet new people and broaden my perspectives, explore my city and connect locally, and keep pushing my limits to master new skills.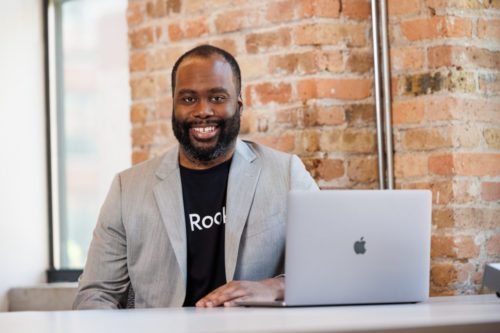 Levbert Leger
CTO
On a daily basis, I use my creative, tech, and analytical skills to lead the team that helps your project come to life.  At RooksDM, we translate all the technical jargon into a language we can both easily share.
A software engineer and network administrator by trade, I'm a computer science graduate who loves to connect people to technology. I stay active with groups that provide tech classes, homework help, and mentoring for high-risk youth. And I push myself to step past my fears and take on new challenges.
But tech and humor? – Oh, I'm definitely in. Outside of work, you'll most often find me tinkering with gadgets or sitting with friends while we catch our breath from a serious round of laughs.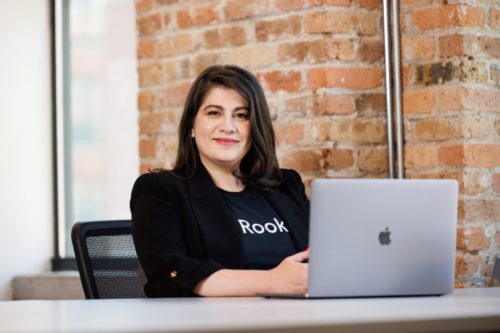 Aleksandra Weil
Director of HR & Operations 
With over 15 years of experience working in environments ranging from nonprofit arts organizations to education administration and corporate retail, I bring a wealth of diverse experience aimed at supporting a wide range of business operations and growth.
I thrive on creating and improving systems and processes, building strong relationships with clients and team members, and learning new tools and technologies.
My background as a theater writer and composer enables me to come up with creative solutions, encourage empathy and communication, and facilitate a strong and collaborative work environment. In my spare time, you will find me creating or watching theater, reading books, or hunting for the latest best food spots in New York City.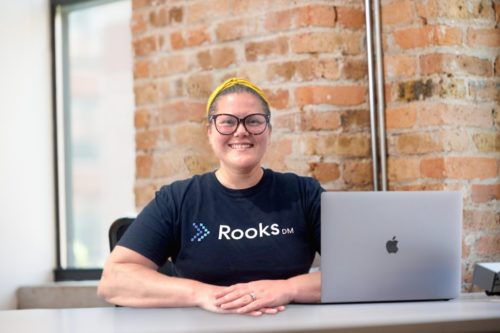 Morgan Sears
Executive Assistant
Connecting with people in a diverse array of settings has always been at the core of what I do and who I am as both an employee and a person. I bring a Master's of Counseling educational background along with over 12 years of work as an organizational guru in both the for and not-for-profit sectors to the table. 
I enjoy learning new things, working collaboratively with others, and making processes as efficient as they can be. At the heart of it all, I want to make sure that clients know that they're valued.  
When I'm not serving my team and clients in the field, you will find me hiking with my husband and two doggies, reading a good book outside, eating good food in fun cities, and going on any adventures that I can
Want to learn more
Drop us a note and a member of our team will reach out to you to chat about your project!