automatically create documents for e-signature 
Stop manually creating documents
The time spent manually copying and pasting information can really add up. Generate proposals and contracts in seconds by auto-populating templates.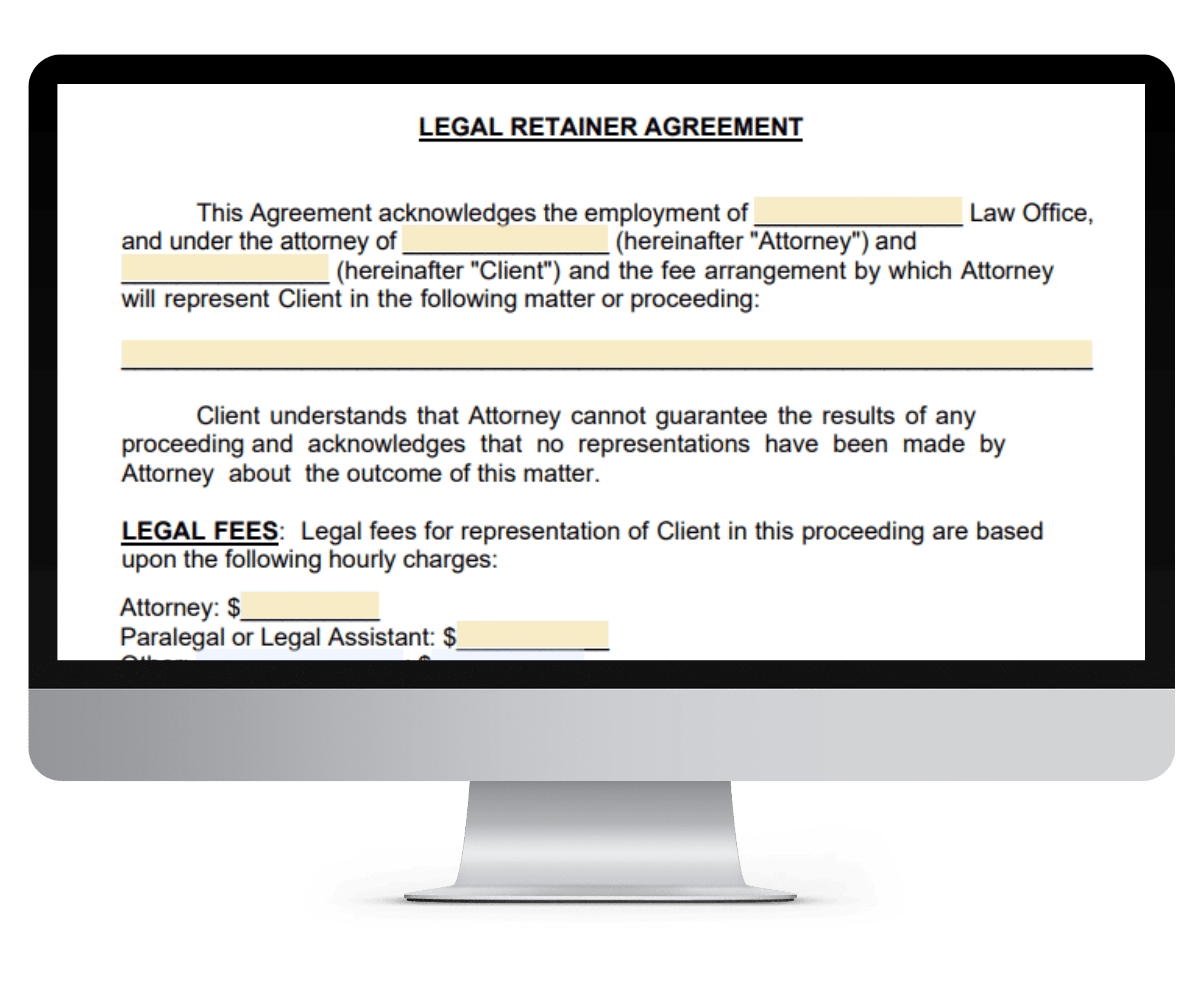 Manually pulling information from your database is easy, but it takes time and energy that could be used more efficiently. 

Get your clients their proposal or contract as soon as possible.  Streamline the process by using automations to do the heavy lifting. 
Once a contract is signed, use automations to make your life easier. Automatically create client folders to save the signed document to. 
Still manually generating contracts?
Let's change that:
Make sure client details are in your CRM or intake form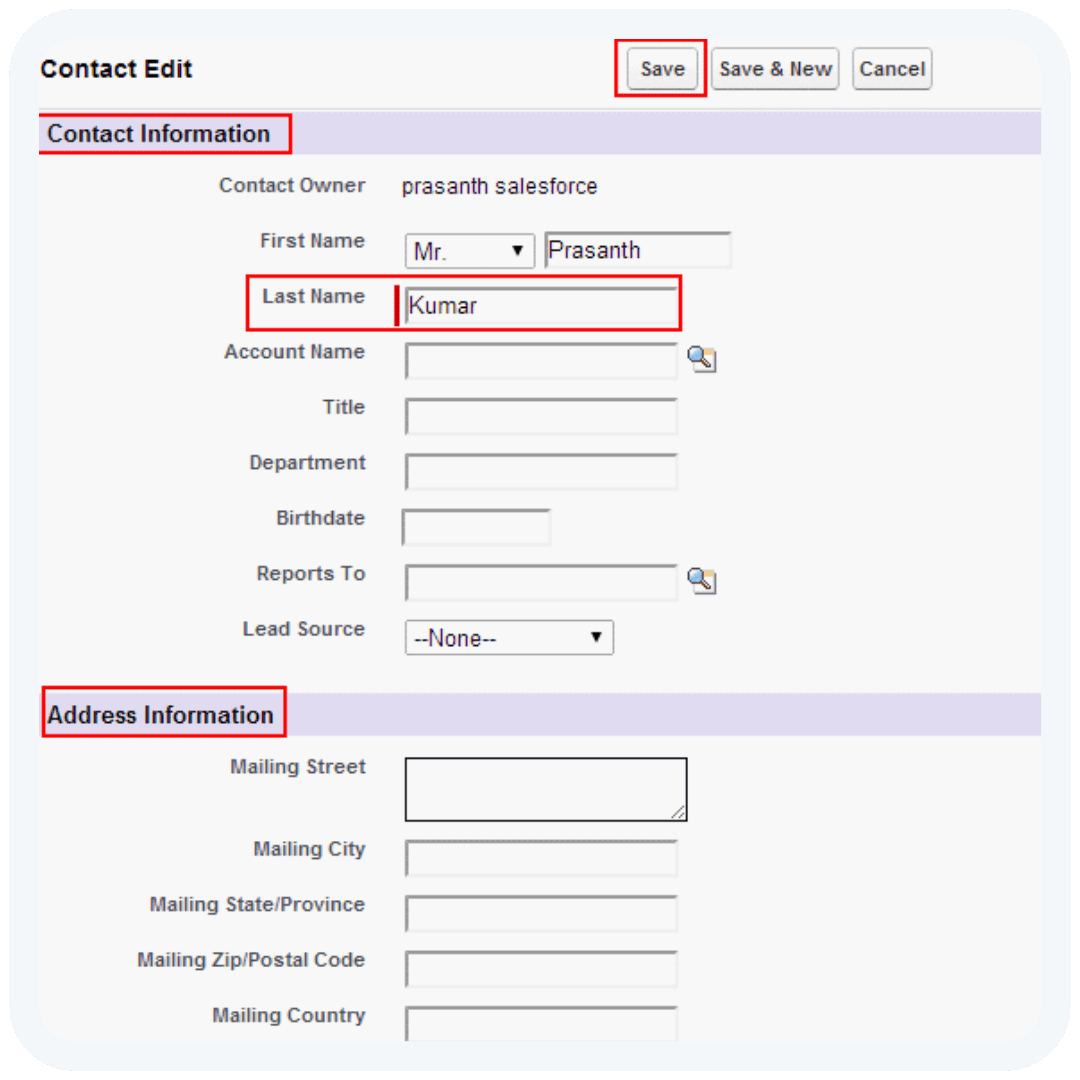 Automatically pull client details into a template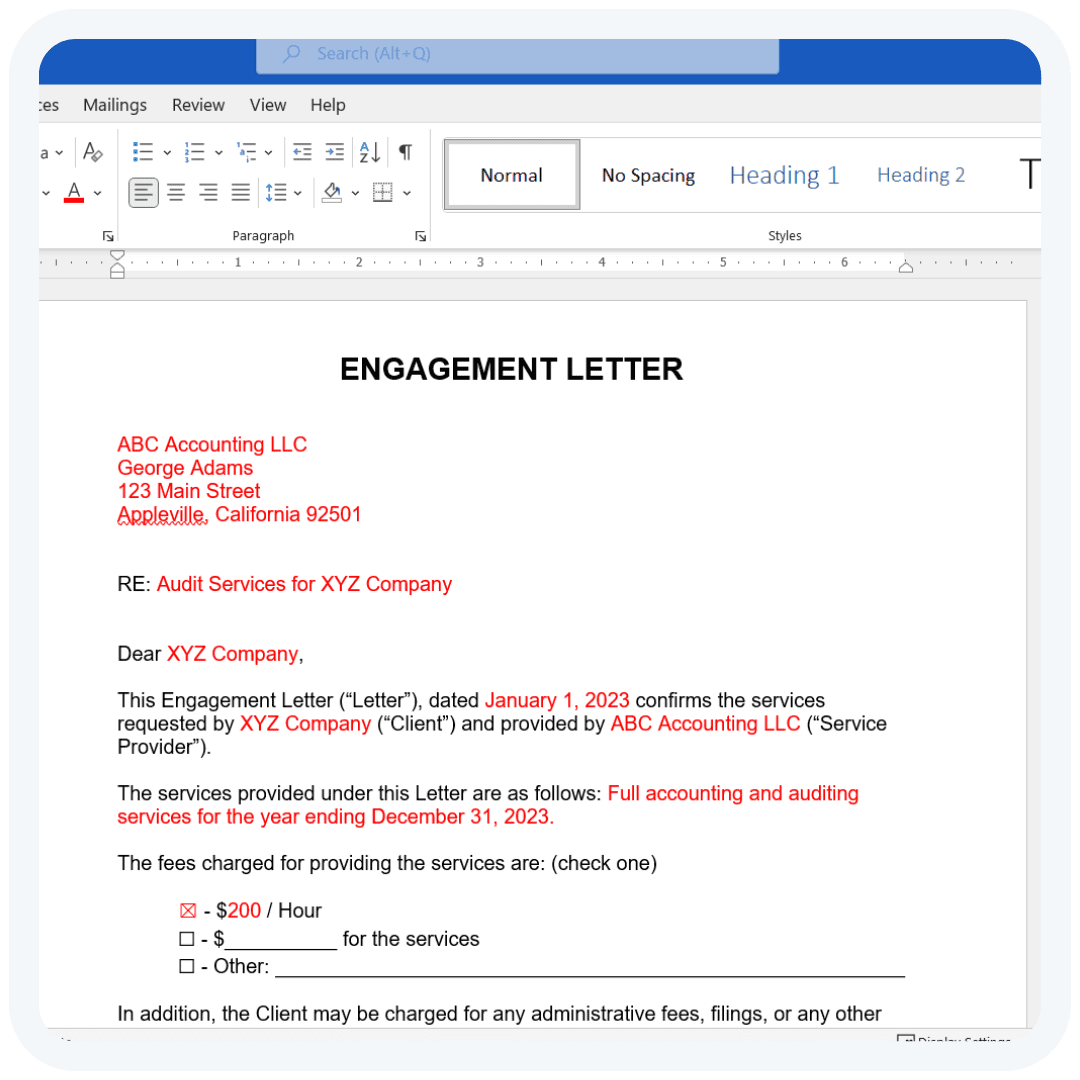 Send for e-sig and save to their folder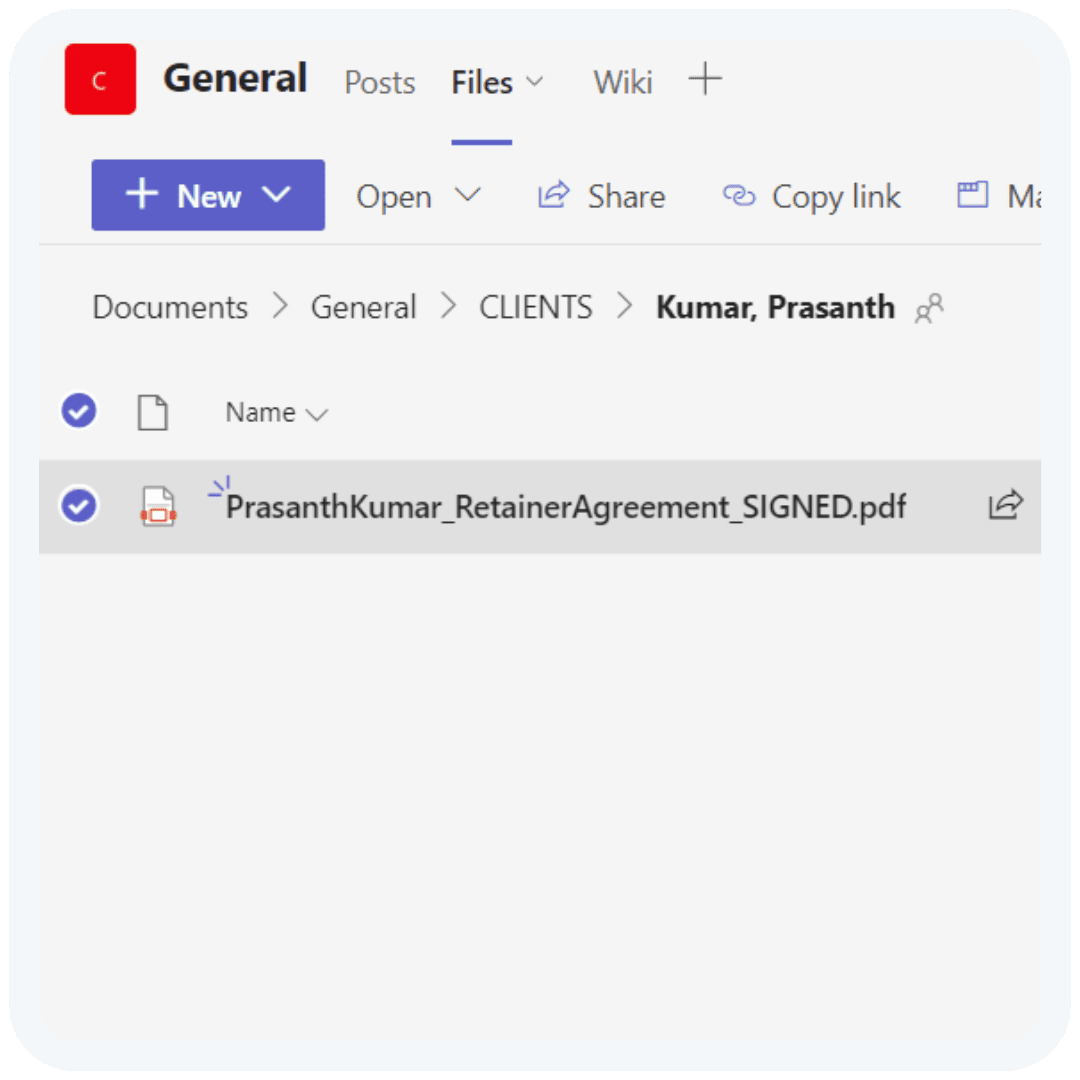 Generate contracts
in seconds
Eliminate the need to copy and paste fields into a document manually. Pull all necessary fields automatically and generate your document in seconds.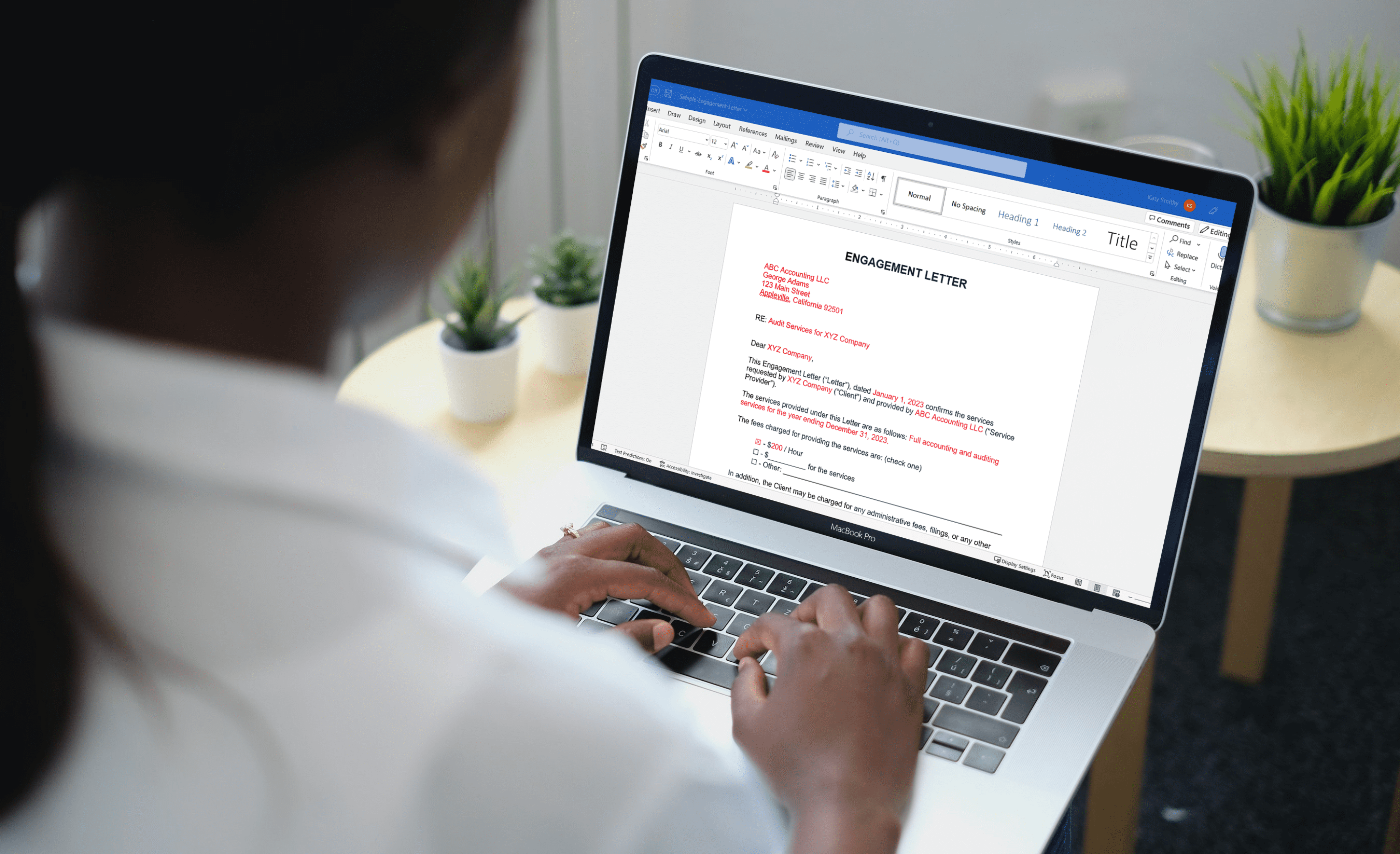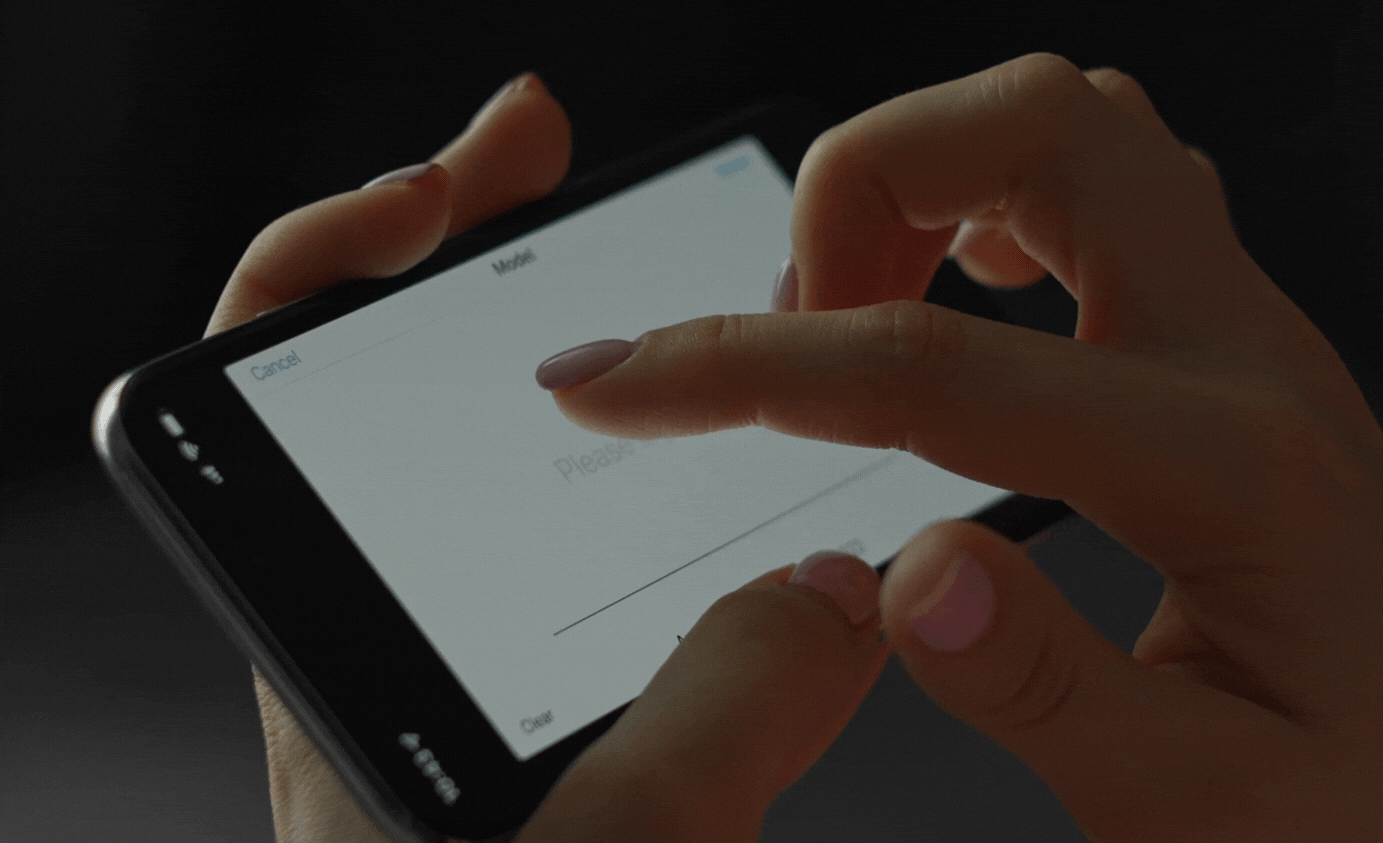 Follow-up for signature automatically
No more time spent tracking documents down for e-signatures. Set up automations to request and follow up on signatures automatically.
Keep the process moving 
Once you have received a signed document, we don't stop there.
We can set up triggers to save the agreement in the client's folder, create a team channel, or even send a notification to your team letting them know.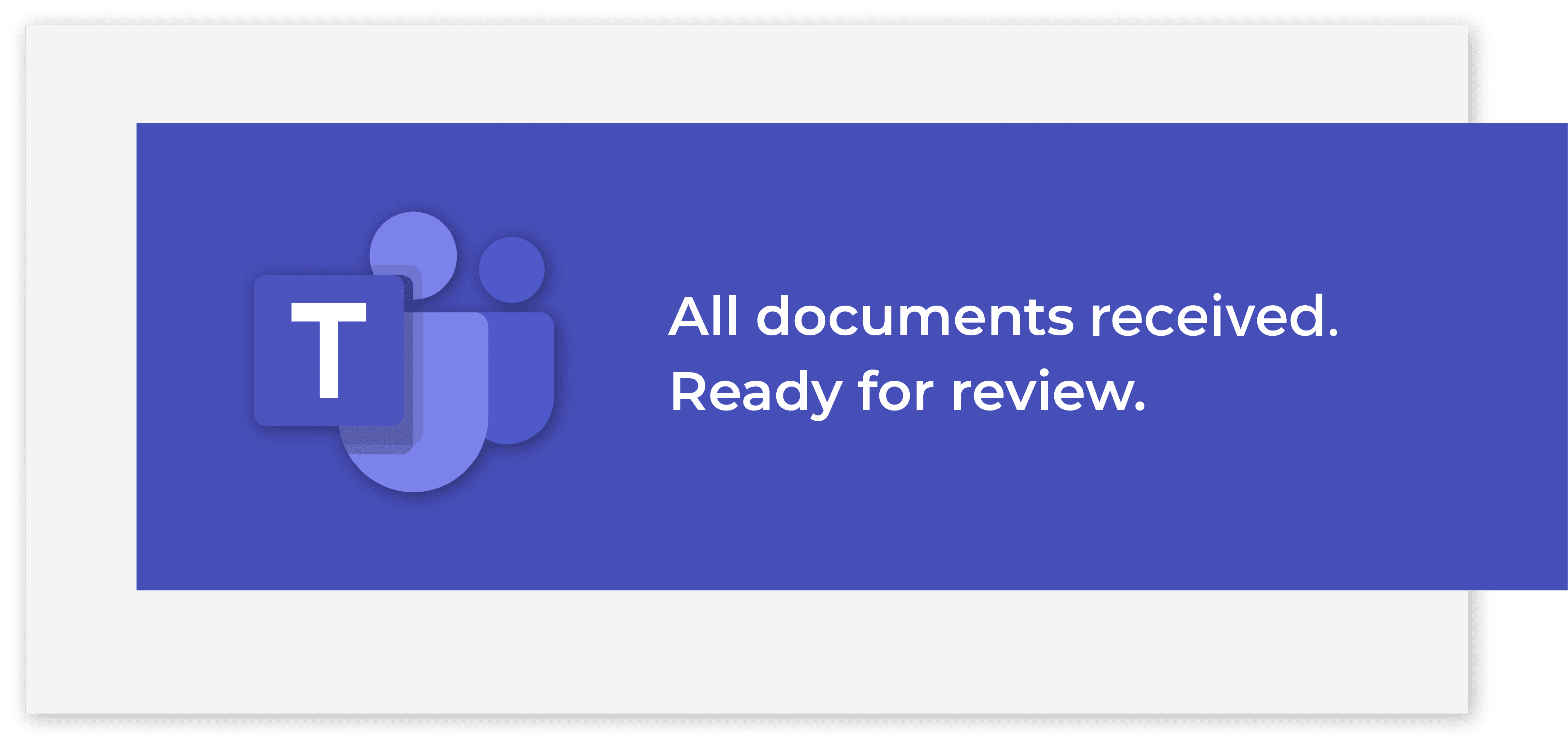 want to learn more about how we can help you?
Case Study
Automating retainer agreement
COMPANY SIZE
11 employees
Created template agreements
Mapped fields in CRM 
Generated agreement in minutes
Automatically send for esign
Loved by our clients
what they're saying

A great experience
all around!
AT Law Group

Everything got so
much faster and smoother!
South Bay Financial Partners

RooksDM was excellent at helping streamline our systems!
FLIP LAW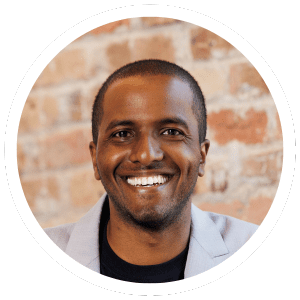 Interested in consolidating your technology and making your processes more efficient? Contact us today.