Technology roadmap builds out roadmap for scaling technology at financial services company
THE CHALLENGE 
A California financial services company found that their days were increasingly consumed with managing technology.  
Each morning they found themselves logging on to Gsuite, Zoom, Slack and ShareConnect to get their day started, and throughout the day they used many more.
THE OBSTACLE 
As soon as they began to tackle more complex technology challenges, they realized something had to change. Their current method of finding ad hoc technology to solve one problem at a time was just not effective. The constant logging on, training  and troubleshooting was taking time away from their clients. But the questions still remained: 
What is the best remote desktop software to replace a VPN?
What is the best tool to use to handle confidential financial information?
Is there a video platform that can be integrated with the other work they are doing?
Is there value in migrating from Slack to Teams ?
Is there a replacement for ShareConnect?
When do we need a VPN vs. remote desktop software?
THE SOLUTION 
While listening to the Beer Beats and Business podcast, the financial services company was introduced to Daleele Alison at RooksDM. They knew they were using technology as a Band-Aid to try to fix processes one at a time but didn't know a way around it. Rather than jumping right in and implementing another quick fix, they saw the value in working withRooksDM. They wanted to work with experts to take a step back to holistically view the challenges of the company.  
Through a series of advising sessions, RooksDM was able to take a deep dive into the challenges and pain points. RooksDM was able to be a technical sounding board because the financial services company was in the midst of changing some of their processes. It was critical for the financial services company to get expert feedback in real time and learn about how other companies of their size navigate and solve similar challenges.
By taking time to understand the business as a whole, RooksDM was able to accurately map out the right technology platforms. They were also able to provide additional insight about the capabilities and automations that could be built on top of them.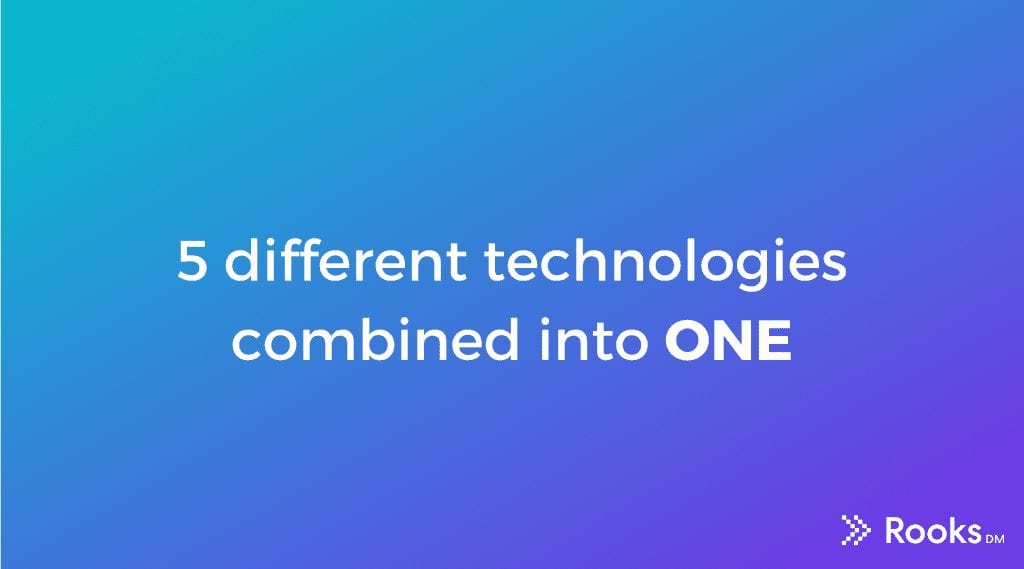 THE RESULTS 
Beyond the advising session, the financial services company was able to walk away with a customized playbook that mapped out a list of technologies, timelines, and costs associated with them. Leadership was eager to bring this playbook back to their team and have an internal conversation on the best ways to move forward. In addition to the playbook, leadership was also returning to their team with more confidence and a defined direction that they can implement.