Merging law firms and consolidating technology
Industry
Law (Family Law Firm)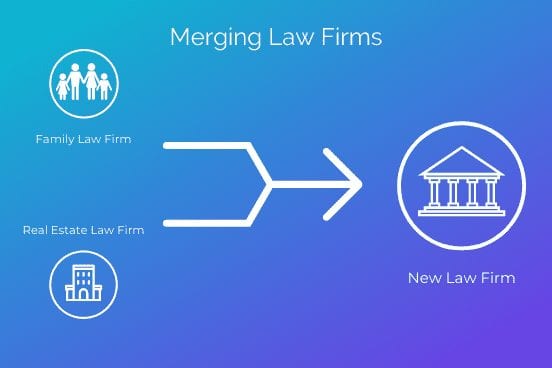 THE CHALLENGE 

When a Chicago-based family law firm were seeking ways to expand their law practice. When they received an offer to merge with a real estate law firm, they were thrilled! This opportunity would allow for them to expand their business.
As with many great opportunities, the merge surfaced a new set of problems. Leadership knew it was important to be strategic during the transition, especially since each business had their own systems, technology, and internal processes.
"We have had a quick expansion and growth and becoming more efficient was very important," said the managing partner.
THE OBSTACLE 
Before any decisions were made, leadership wanted to take a step back to review everything from an aerial perspective. They wanted to bring in an unbiased expert who would help them take this transition as an opportunity to not only merge their practices, but also enhance their processes.

Simple tasks like customizing a retainer agreement were created by copying and pasting information. While this isn't a terrible workaround, their attorneys were wasting billable hours on admin work. They knew there was a better way to operate using technology.
THE SOLUTION 
After meeting RooksDM at a virtual event, the law firm decided to schedule a no-pressure meeting to learn more about using technology to be more efficient. In their initial conversation, it was clear what needed to be done.
RooksDM proposed the law firm go through a deep dive tech assessment which is a detailed analysis of their current processes and technologies. The assessment not only looked at what the two businesses were currently doing, it also dug even deeper into their pain-points and provided customized ways technology can solve these challenges.
THE RESULTS 
After the deep-dive assessment, RooksDM provided and implemented the following tactics:
Migrated from Inslightly to Lawmatics: Previously the law firm did not have a formal intake process for clients. This move allowed them to seamlessly input data from the contact form on their website into their Customer Relationship Management system (CRM).
Integrated Lawmatics with Smokeball: By integrating their CRM with their practice management system, Smokeball, their data effortlessly transferred between systems (.e. clients notes, contact information and other data points).
Added retainer agreement templates: RooksDM set up 9 different retainer agreement templates (i.e. commercial buyer, divorce, etc..) within Lawmatics. When ready to generate an agreement, the attorney simply needed to select the template and the CRM automatically filled in the needed fields (i.e. client name, matter type, etc..).
Reduced software license costs from $19,169 to $17,462: By looking at all of their needs holistically, RooksDM was able to consolidate the number of technologies from 9 platforms into 6, saving the firm money and time managing unnecessary platforms.
TESTIMONIAL
"If you have any needs to become more efficient in your business (and who doesn't), especially in today's very tech-focused, virtual world, I highly recommend you work with RooksDM!"